Education Programs
People's Energy Cooperative lives out the Cooperative Principle of 'education and training' in a variety of ways.
High School Scholarships
As part of our community involvement and outreach efforts, PEC is pleased to offer $1,000 scholarships for general education and $2,000 scholarships for lineworker education programs to graduating seniors throughout our service area.  This includes home-schooled students and those open-enrolled in school districts outside our service territory.
To be eligible for scholarship funds, the student's parent or guardian must be a member of People's Energy Cooperative.  The student will receive payment of the scholarship after the student shows completion of one semester from an accredited college or vocational/technical school.
Applicants must complete an application and submit it with a cover letter and high school transcript to the Cooperative.  Further details regarding the process are listed on the application.  Incomplete scholarship applications will not be considered for review.
Scholarships offered by People's Energy Cooperative (PEC) are funded by unclaimed Capital Credits in accordance with state laws for unclaimed property.
Please contact the Cooperative with questions by calling (800) 214-2694.
Classroom Presentations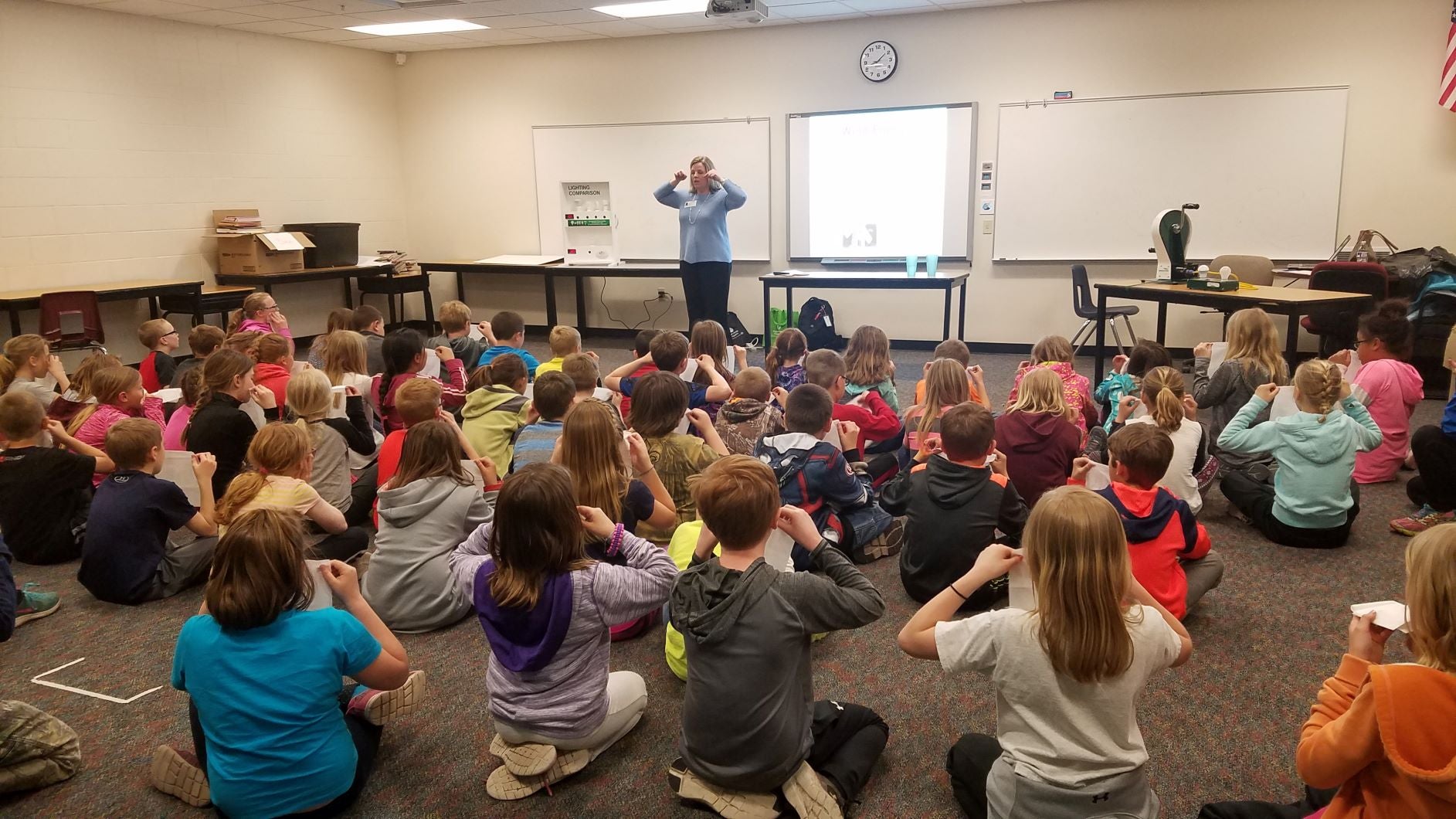 We are happy to visit classrooms throughout our service territory to talk about electricity - how it's generated, how it gets to our homes and businesses, what we can do to conserve, and how we can practice safety while using it.  In understanding the resources around us, we hope today's students will help us solve the energy challenges of tomorrow.
If you are interested in bringing one of our presentations to your school or youth group, please contact the Cooperative at (800) 214-2694.  Topics discussed in each presentation are listed below:
What is Energy?

What is an electric cooperative?
Kinetic energy vs. potential energy
Sources of energy
Non-renewable energy vs. renewable energy
Generating electricity
 

Energy Efficiency

What is an electric cooperative?
Review on forms of energy, generation of electricity, and transmission and distribution of electricity
Why is energy efficiency important?
What can I do to be more energy efficient?
 

Electrical Safety

Types of electric utilities
Review on forms of energy, generation of electricity, and transmission and distribution of electricity
Safe practices with electricity
NRECA Youth Tour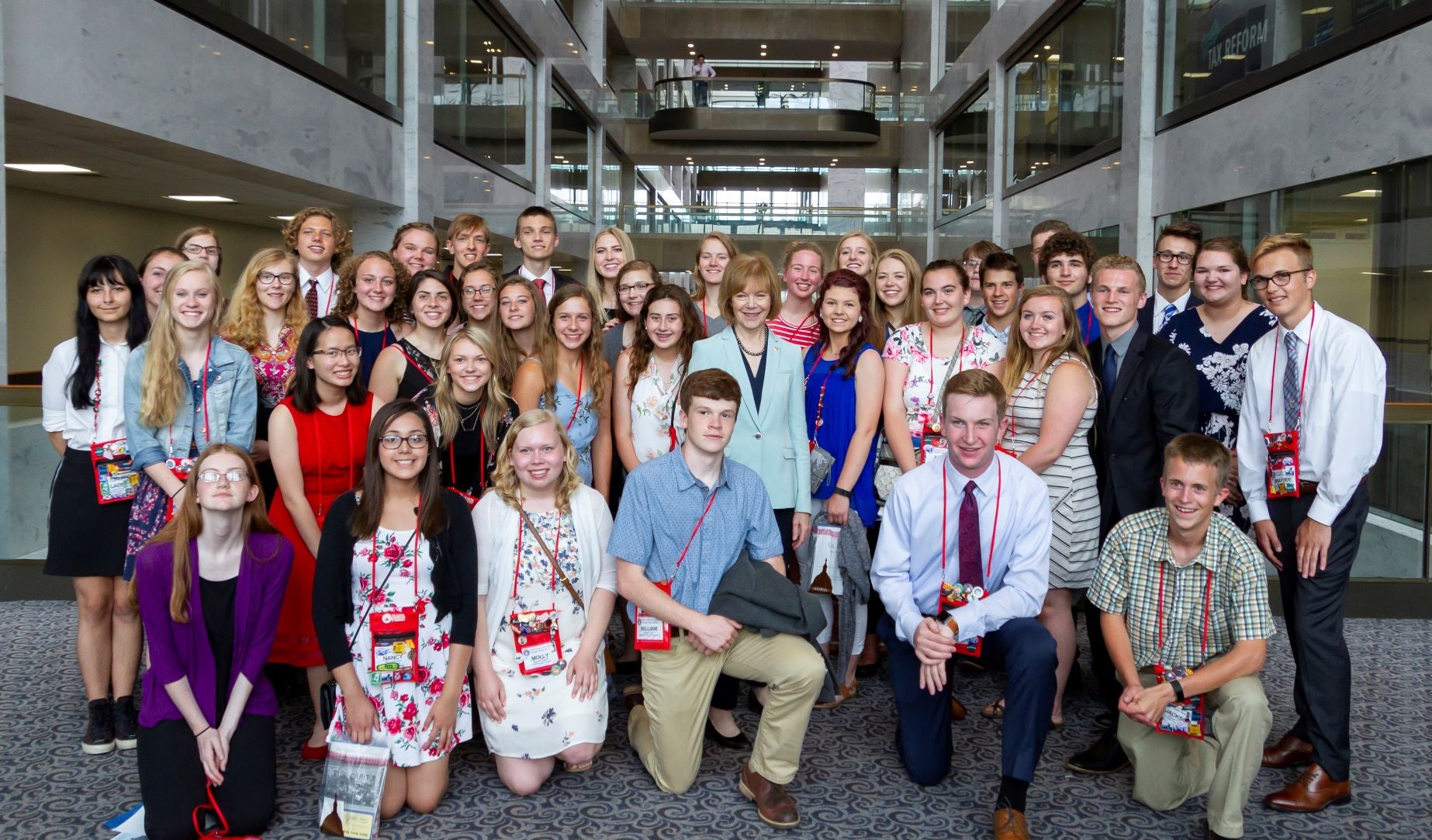 Interested in an all-expenses paid trip to Washington, D.C.?  Have you ever wondered what you would say to your Senator or member of congress if you had the chance?  How about watching the changing of the guard at the Tomb of the Unknown Soldier or sailing down the Potomac River?
The annual Youth Tour to Washington, D.C. is a once-in-a-lifetime opportunity sponsored by the National Rural Electric Cooperative Association (NRECA) and brings hundreds of high school juniors and seniors to our nation's capital each year for an exciting week of educational activities, tours and fun.  The 2021 trip has been cancelled due to the COVID-19 pandemic.
People's Energy Cooperative sponsors one student from a high school serving families in our six-county service territory.  The student is chosen during an annual contest coordinated by People's Energy Cooperative's Cooperative Relations Department.  Entries are evaluated for: completeness, composition, neatness, ability to communicate, and school and community activities.
For questions, call the Cooperative at 800-214-2694 and ask for Ashley.  To learn more about the program, click below.
Education Programs
People's Energy Cooperative extends the Cooperative Principle of 'education and training' beyond our youth programming.  We are happy to speak at public forms or to specific groups.  See below for additional educational opportunities offered through the Cooperative:
Public Safety Training
Electrical safety demonstrations for youth groups, tree planting training for nurseries and landscapers, electrical safety for first responders and professional electricians.
 
Energy Efficiency Training
Dairy farm efficiency, HVAC (geothermal and air-to-air), lighting and renewable energy.
 
Speaking Engagements
We have presented on panels regarding energy related topics, given presentations about the history of the Cooperative and rural electrification, and educated groups about the cooperative business model.
If you would like us to present at your event, e-mail memberrelations@peoplesenergy.coop or call (800) 214-2694.