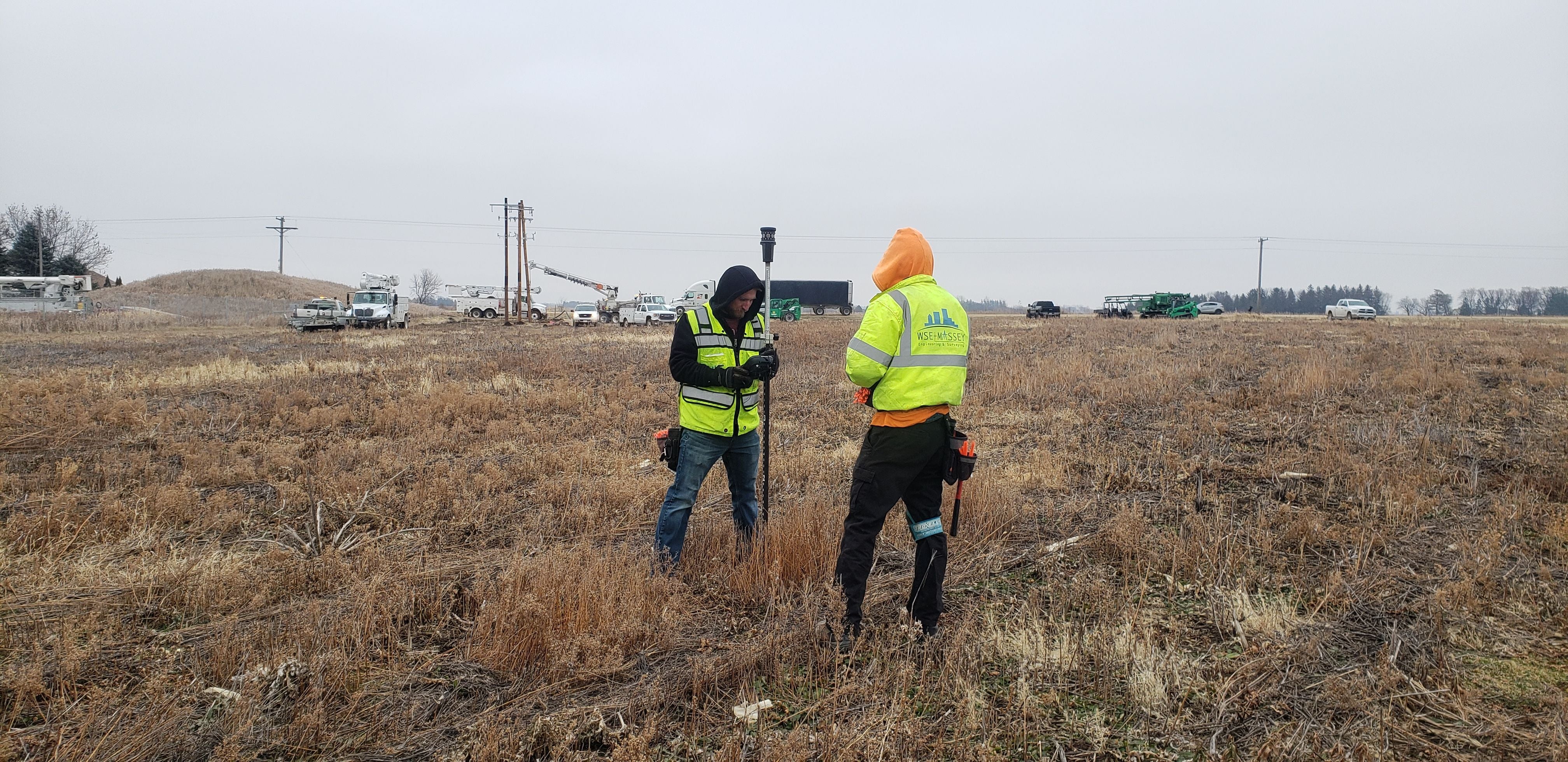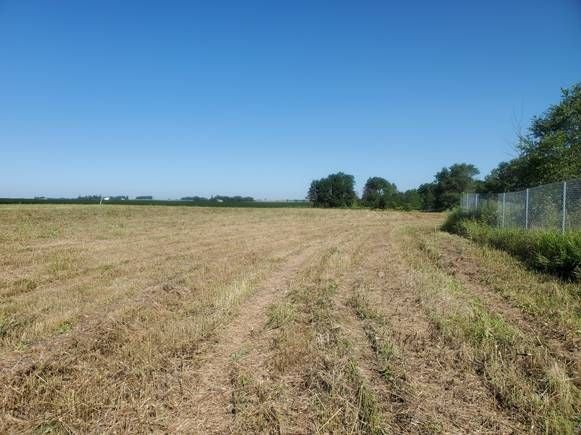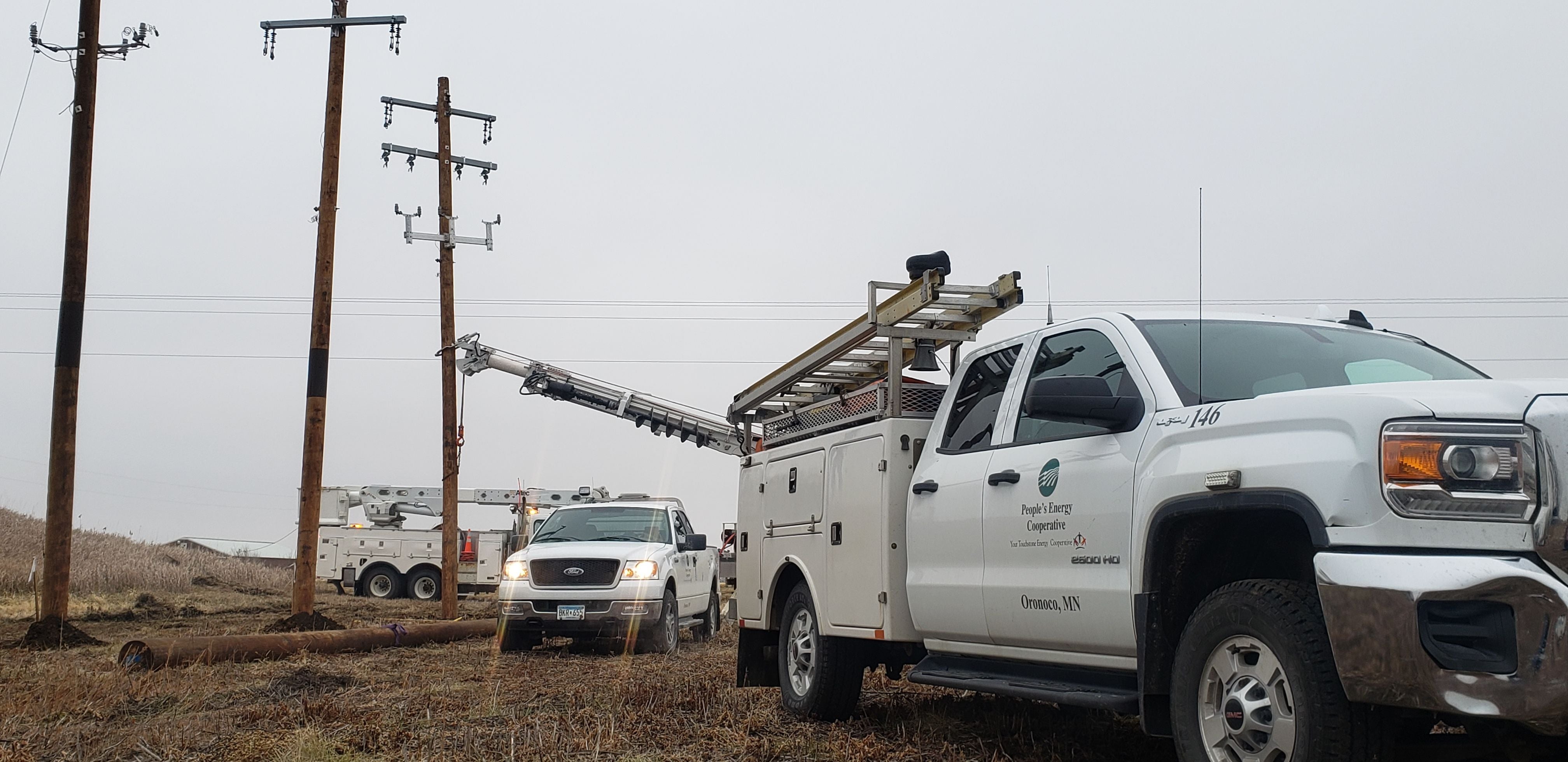 Date:            December 9, 2020
Contacts:      Gretchen Williamson, Olmsted County Communications Coordinator
                     507-328-6024 or williamson.gretchen@co.olmsted.mn.us
                     Nader Yarpezeshkan, Cenergy Power Vice President, Sales/Corporate Development
                     760-603-1933 or Nader@cenergypower.com
                     Gwen Stevens, People's Energy Cooperative Director of Cooperative Relations
                     507-367-7015 or gstevens@peoplesrec.com
Olmsted County, Cenergy Power, and People's Energy Cooperative partner on clean energy initiative
Olmsted County property to be used for solar array in Haverhill Township
ROCHESTER, Minn. – Collaboration, innovation, and protecting environmental resources are integral to delivering on Olmsted County's mission of providing the foundation of a vibrant community. An example of that spirit in action is a new partnership with Cenergy Power (Cenergy) and People's Energy Cooperative (PEC).
Cenergy is leasing approximately six acres of Olmsted County-owned land for clean energy – specifically the development of a solar array at 4613 70th Avenue NE in the Haverhill Township. Cenergy will then sell the power generated from the panels to PEC. PEC finalized a 25-year term power purchase agreement with Cenergy in May 2020.
The six acres of land Cenergy is using for the solar array is part of a 22-acre land parcel purchased by Olmsted County in 2020. This land was tax forfeited at the time of purchase and includes a mix of agricultural and contaminated land.
"Before Olmsted County acquired this land, it was originally a radar monitoring base used by the U.S. Government. Then, it was purchased privately and accumulated significant amounts of waste," said Olmsted County Director of Facilities and Building Operations Mat Miller. "Olmsted County knew the land was polluted at the time of purchase. Our goal is to continue restoring the land to make the entire property usable. To that end, we will continue to clean up the polluted land during and after construction of the solar array."
The partnership between Cenergy, PEC, and Olmsted County to restore a polluted site for the purpose of clean energy has a positive environmental impact.
"Cenergy is fortunate to have been selected by the National Renewables Cooperative Organization (NRCO) to head the development, engineering/ design, and construction of the solar project for its client, People's Energy Cooperative," said Cenergy Power Vice President, Sales/Corporate Development Nader Yarpezeshkan. "The collaborative efforts of Cenergy, NRCO, PEC, and Olmsted County is truly a model of how partnerships should perform. Through the support of the Haverhill Township and the local community, it is projects like this that have helped Cenergy and its partners reinvest in communities by creating new clean energy, jobs, and tax revenues."
"This project checks so many boxes for the Cooperative because it aligns with our mission to provide innovative energy solutions for our members, our values of good stewardship and involvement in our communities, as well as our strategic goal to explore, evaluate, and pursue renewables that provide member value," said PEC President and CEO Mike Henke. He went on to say, "This project will power about 200 homes in our service territory and we're pleased to be able to partner with Cenergy and Olmsted County to make it happen."
"It's a win-win for everyone involved," stated Miller. "Once the cleanup is completed, we would love to see a second solar array developed on the site."
Cenergy's construction of the solar array begins on Thursday, December 10, 2020 and will be completed in the summer of 2021.
Link to video of materials drop-off at Haverhill solar site
###
About Olmsted County
Olmsted County is the eighth largest county in the state of Minnesota with eight cities (Rochester being the largest), 18 townships and approximately 150,000 residents (2016 census data). The county is governed by seven individuals elected to serve on the Olmsted County Board of Commissioners, and county services are supported by nearly 1,300 Olmsted County government employees working to provide the foundation of a vibrant community. For more information, visit www.olmstedcounty.com.     
About Cenergy
Cenergy is an integrated solar development, engineering and construction company with turn-key solar and energy storage solutions for the national utility and commercial markets. Cenergy's in-house teams of data-driven power developers, engineers and construction and quality control managers are very experienced in the management of critical quality, cost and troubleshooting elements related to the development, design/ engineering, financing, permitting, and construction of multi-megawatt scale solar projects. Over the last fourteen years, Cenergy has completed over 350 megawatts of solar installations nationwide.
About People's Energy Cooperative
People's Energy Cooperative is a member-owned electric cooperative celebrating over 80 years of delivering retail electric power to its 19,000 consumer-members in Olmsted, Dodge, Fillmore, Mower, Wabasha and Winona Counties. The Cooperative is a Touchstone Energy® cooperative and a member-owner in the Dairyland Power Cooperative system of electric cooperatives that generates and transmits reliable electric power in 62 counties of four states (Wisconsin, Minnesota, Iowa and Illinois).  PEC is an equal opportunity provider and employer.